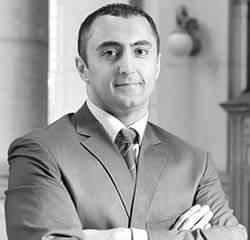 Immigration Attorney Kyce Siddiqi is the principal attorney and owner of The Law Firm of Kyce Siddiqi. With over a decade of legal, law enforcement an
Immigration Law
Asylum
US Citizenship
Talk to a
Turkish Lawyer in New York
Once you complete the search form below, we submit your legal issue to licensed, pre-screened Turkish attorneys in New York matching your search criteria.
Please note that your submission gives permission for the attorneys we match you with to contact you. It does not create an attorney-client relationship. If an attorney agrees to represent you, they will formalize their professional relationship with you directly.
My spouse and I live in New York City and we want to move forward with an uncontested divorce. We don't want to argue about anything and want to avoid going to court if possible. We are still living together at the moment but looking for separate residences that we can afford. Under what grounds are we permitted to file for divorce and must we be actually separated at the time we file?
Published on 03/08/21
Answers: 0